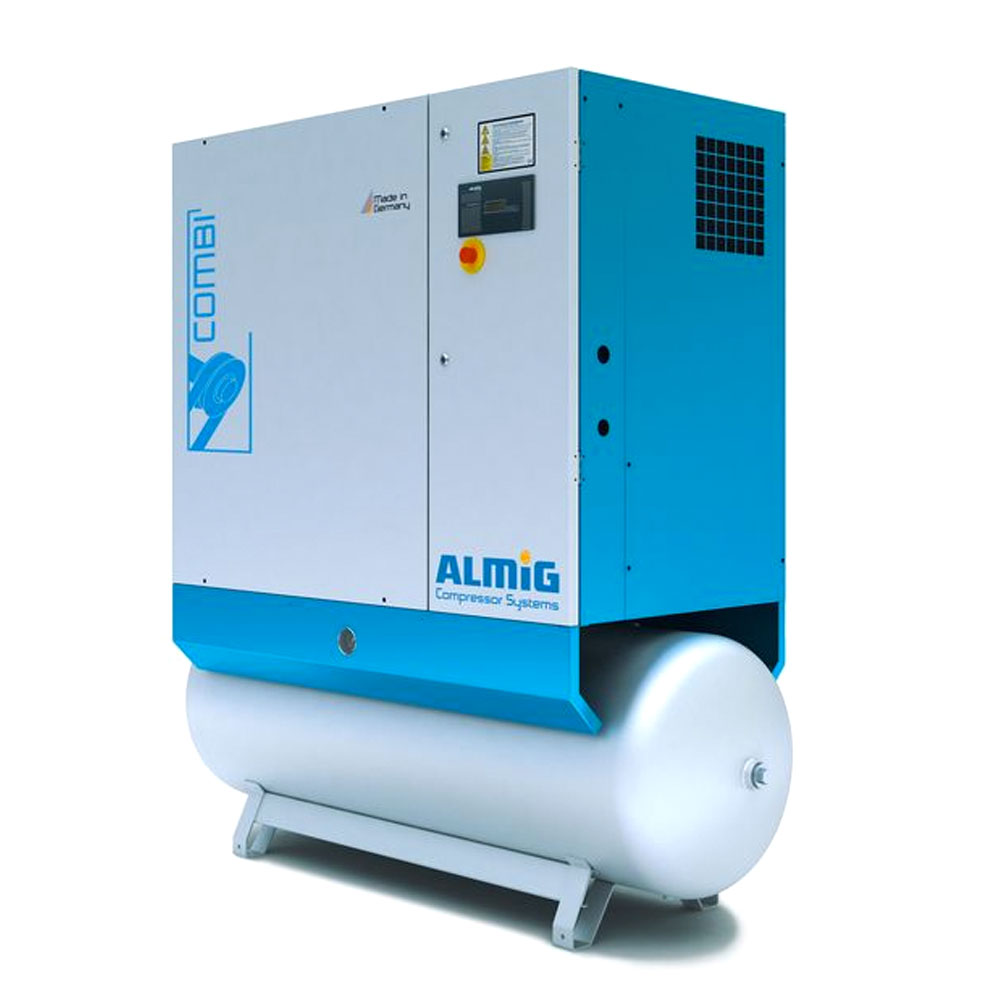 ALMIG COMBI series screw compressor
Our COMBI product range of screw compressors is the cost-effective 4-in-1 solution from ALMiG. The compressed air station combines a compressor, compressed air receiver (with autom. condensate drain as an option, otherwise manual shut-off), refrigeration dryer and pre- and after-filter* in one housing as standard and therefore satisfies the stringent compressed air quality requirements for pneumatic applications according to DIN ISO 8573-1.
The COMBI screw compressors deliver 3 – 22 kW of power with volume flows of 0.21 – 3.34 m³/min and are fitted with a reliable and highly effective V-belt drive. Requiring a small space of 1 m² and emitting very low noise levels, the compact compressors can be installed exactly where the compressed air is needed, saving your company major investments in expensive pressure lines. Other benefits of these very compact compressors are their low weight and ease of transport. All it takes is one lifting truck or fork-lift truck to position the complete compressed air station.