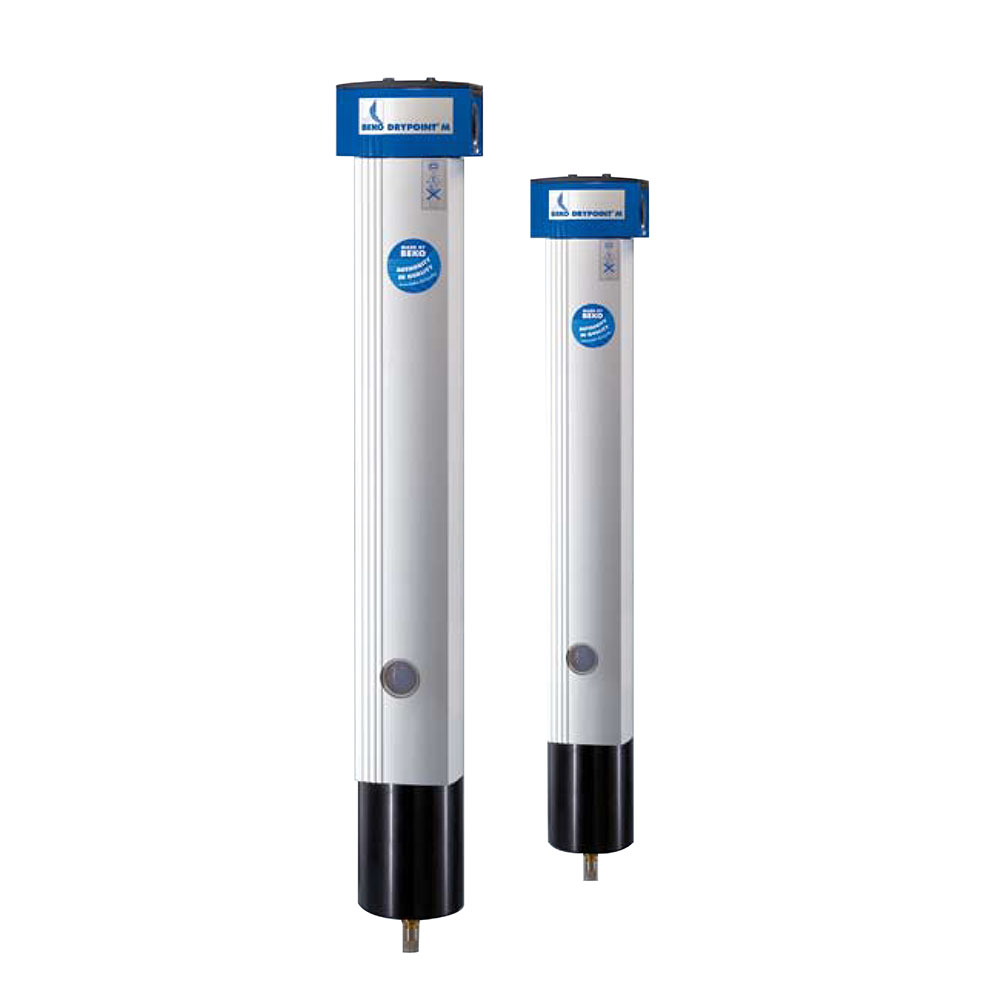 DRYPOINT M-PLUS Air Dryer
Efficiency in the smallest space. DRYPOINT® M PLUS, the all-in-one solution for filtration and drying.
The most important target in compressed-air processing is to remove contaminations and humidity from the compressed air. The condensation of water in compressed air systems causes corrosion, promotes the growth of micro-organisms and represents a permanent danger to the operating procedure. Compressed air with a high content of humidity can lead, for example, to a breakdown of the pneumatic controls, to increased wear and tear or to other failures in the production process.
High performance demands
The demands on the degree of drying (pressure dew point) vary depending on the application. However, they should always be met with the lowest possible use of energy. In addition, the dry compressed air must be immediately available. The precondition for this is a finely graded range of products and the know-how of the manufacturer regarding the performance characteristics of the dryers under widely differing operating conditions. The solution: DRYPOINT® M PLUS made by BEKO.
Demand-oriented and energy-efficient
DRYPOINT® M PLUS membrane dryer with an integrated nanofilter is the innovative solution for efficient filtration and drying in one housing. It offers reliable compressed-air drying with low purge air demands, requires no electric energy and contains no environmentally harmful desiccants. The integrated nanofilter increases the quality of the dried compressed air and the reliability and long-term stability of the highly selective hollow-fibre membranes. The high-capacity DRYPOINT® M PLUS is even suitable for the processing of breathing air.