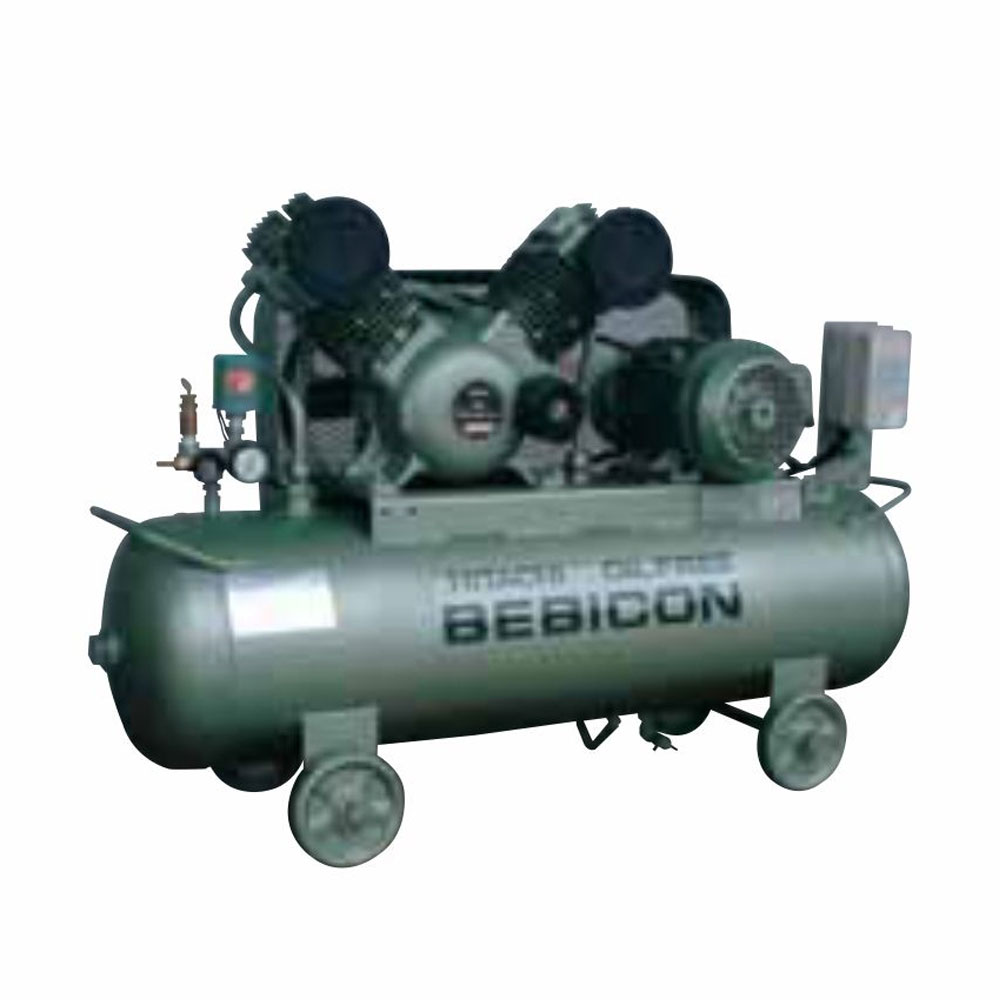 Oil-Free BEBICON Air Compressor
HITACHI is one of the oldest Japanese air compressor manufacturers. BEBICON debuted in 1946 as registered trademark of HITACHI small air compressor. BEBICON is used in various areas of industry, such as engineering and metalworking industry, mining industry and building industry. HITACHI has achieved ONE Million product shipments by 1979 and TWO Million by 1994. HITACHI has introduced compressors of Oil-free type, Package type and Scroll type, always one-step ahead of the customers' needs. HITACHI developed and introduced INVERTER PACKAGE OIL FREE BEBICON and OIL FREE Booster BEBICON to meet customers' need of energy-saving and environment protection. HITACHI believes that our BEBICON compressor can satisfy your various needs and help you grow your business.
High Cooling Head High Cooling Head with large aluminium alloy ventilated rib improves heat radiation and air capacity. In addition, V-groove located between discharge and suction chamber reduces the heat transfer from discharge chamber to suction chamber and improves air capacity.
Lead Air Valve of I-shaped stainless steel suction air valve improves air capacity and improves durability against rusting.
Heat Cut Piston Pin of heat-insulating material reduces heat transfer from the piston to the needle bearing and keeps bearing in relatively low temperature and improves the reliability. Leak Cut Piston Ring of specially shaped abutment joint reduces air leakage and improves air capacity.