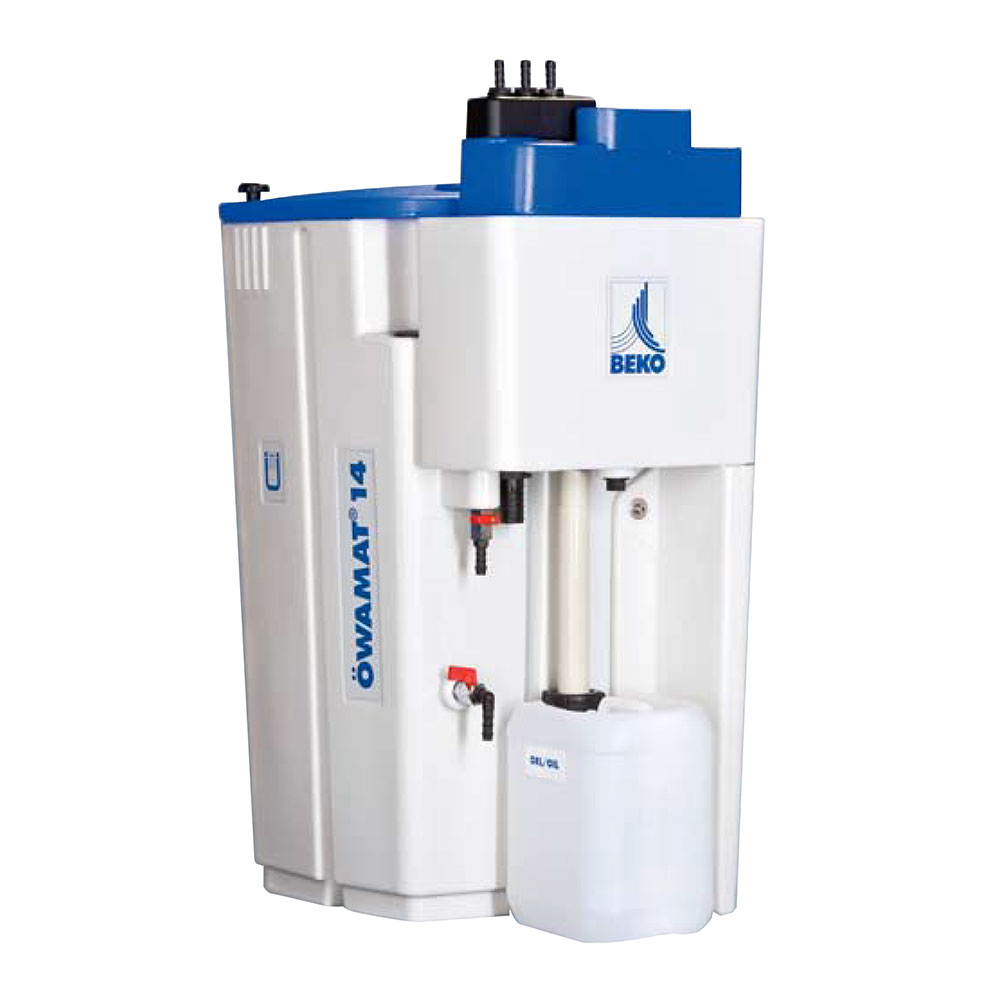 Oil-water separation system
ÖWAMAT® is an oil-water separation system for dispersed condensates which has been proven for decades and continuously further-developed. The ÖWAMAT® series is available in five sizes and container volumes between 10 and 228 l. A heating system can be retrofitted at any time for the sizes 11 to 16.
Without free-oil separation
This special version is suitable for condensates without free oils, which occur in special applications, for example in compressors lubricated with polyalkylene glycol. For the design of the ÖWAMAT® version without free-oil separation, we recommend getting expert advice by the specialised trade or by BEKO.
Type approval
As ÖWAMAT® meets all legal requirements; direct introduction into the sewer system of the water purified by the device is permissible according to the environmental law. For Germany, this is confirmed by the Deutsches Institut für Bautechnik (DIBt) with the national technical approval for the versions with and without free-oil separation, for synthetic and mineral oils, as well as for the processing of condensate from piston compressors.